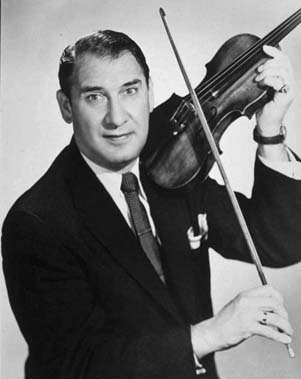 For those of you too young to get the title, "Chaindrop My Site, Please!" it's a spoof on a late, but legendary, comedian, Henny Youngman's, famous line, "Take my wife, please!"
Well, STILL, I see the usual round of blog posts occasionally referring to Entrecard traffic as "junk traffic"...
Well, Are YOU Junk Traffic? Am I Junk Traffic?
Who IS This Junk Traffic?
As an internet marketer, I know that if 3-4% of the people who visit your site purchase something, you're considered a success. If you're getting 6-8% conversion, you're a god.
So it's not only NOT difficult for an internet marketer to APRECIATE all the traffic that comes from Entrecard but it just seems like an episode of "The Twilight Zone" to see so many people without a clue as to just how valuable it REALLY is...
It's situations like these where I chide the naysayers and unabashedly refer to them as such things as "academic retards" - you know, the ones who pull out their charts and their graphs; their slide rules and their stats sheets; and so on and so on until they make some high school level conclusion as to why Entrecard traffic might not be the best traffic and blahblahblahb lahb blahhhh...
IDIOTS...
If they were just sitting in a coffee shop somewhere in East Bumscrew, I wouldn't really pay it much mind but they're all around you and you have to listen to them every single day muddying the waters of what YOU, otherwise, SENSE to be CLEAR and TRUE...
ENTRECARD TRAFFIC is Better than NO TRAFFIC At All
The fact is MOST NEW BLOGGERS GET ZERO TRAFFIC FOR A LONG, LONG TIME AFTER THEY START. But Entrecard has changed all that. Entrecard has allowed people who just started blogging last week to meet all kinds of new people, interact with them and PARTICIPATE in an ECONOMY which, to them, is VERY tangible.
The ONLY Conclusion You Need to Know
So, here's the REAL conclusion you need to understand with every fiber of your being:
You need people who are going to help you learn how you CAN do something.
You DON'T need endless reams of stats and charts pulled up by some amateur problogger wanna-be's telling the OPPOSITE of what you INTRINSICALLY know to be true.
Because there are VERY few role models and examples of people who think-outside-the-box in most of our immediate lives, the "academic idiots" can truly SOUND very bright and their nay-saying can SEEM very tempting to believe. But always, always, always ask yourself, "Does this person really understand my situation?", otherwise, you might find yourself back at square one actually believing,
"Ahhhh, it's so much nicer now without all that junk traffic. I can actually hear the crickets again..."
SO LADIES AND GENTLEMEN,
AFTER MOVING MY ENTRECARD WIDGET
TO THE TOP OF THE BLOG....
"CHAINDROP MY SITE, PLEASE!"
If you're new to Entrecard, here's some help:
10 Simple Ways to Squeeze the Most Out of Entrecard for Your Greater Advantage
entrecard, blogging, blogging tools, increase website traffic, entrecard contest, social media, social networking, social bookmarking, social news, blog widgets, website traffic, internet marketing, make money